Mountainboard Links
Latest News...
Independent suspension... big wheels.... light weight.... smooth turning.... adjustable... strong.... and built with innovative materials all in one mountain board!!! Sound too good to be true? Presently working towards engineering the ultimate steerable platform designed specifically for the demands of land kiteboarding. Once completed my finished mountainboard / land kiteboard will be called...
"THE KITE CRUISER".
While I don't plan on getting rich as a result of this project, due to the presently small demand. I believe there is huge potential to design and eventually patent a product that could revolutionize how we think about mountianboarding and land kiteboarding. Its time to stop using 1940's roller-skate technology, that was never intended for wide mountainboard trucks, and start thinking outside the box!!!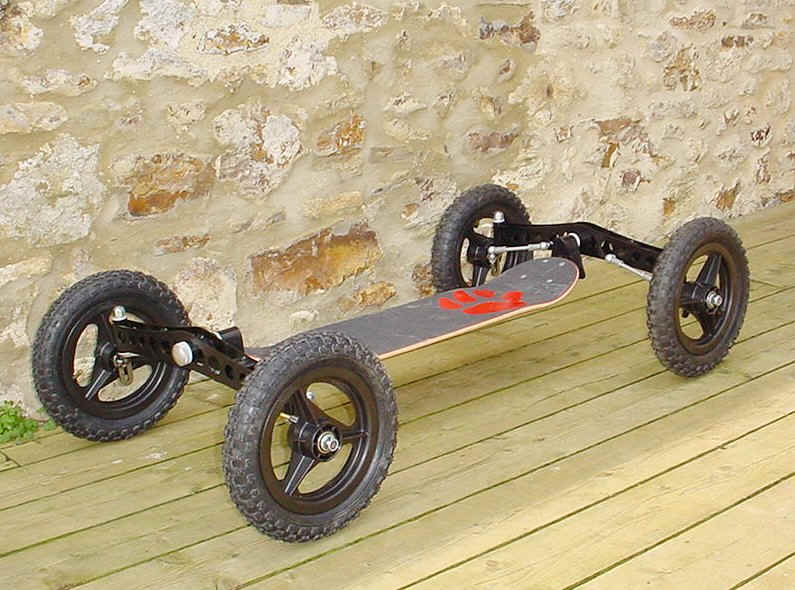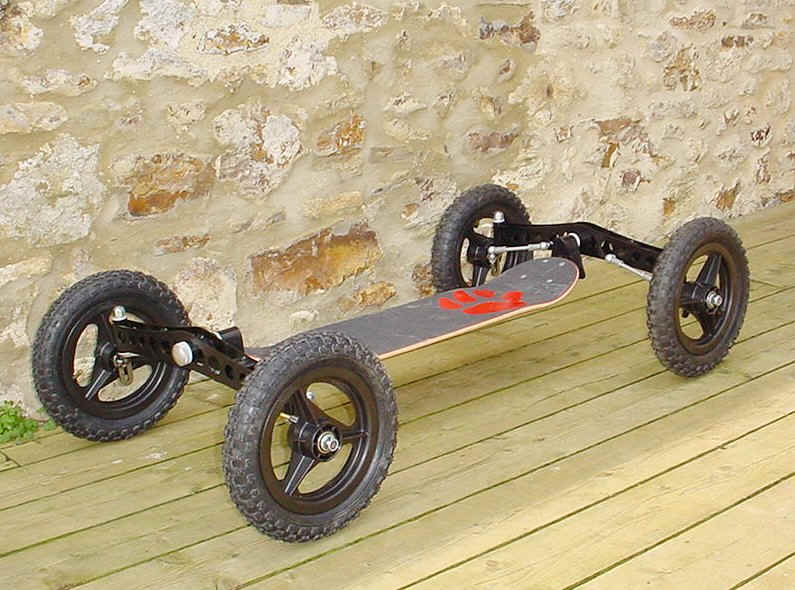 Muddy Fox's Amazing Downhill Rig. Enlarged image below.
Windscooting's two wheel board.
Megaboard (above)